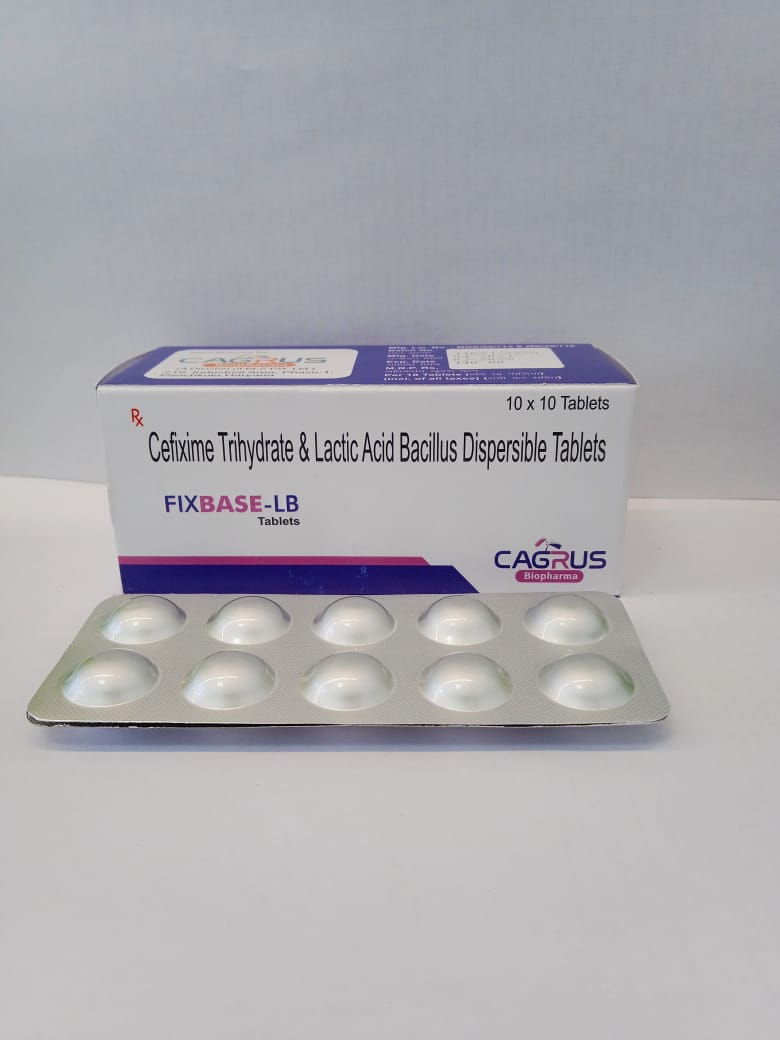 Brand Name: FIXBASE-LB
Composition : Cefixime 200mg + Lactic Acid Bacillus(60 million spores) Tablets
Packing : 10*10 Alu Alu
Price : Rs. .
Quick Enquiry
See More
Please Contact Us
Description of FIXBASE-LB
Cefixime + Lactic Acid Bacillus is a three-drug combination. Cefixime is an antibiotic that can be used to treat a variety of infections. It kills bacteria by stopping them from building the protective coating that they need to survive (the cell wall). It inhibits bacterial development by inhibiting the synthesis of key proteins that bacteria require to perform vital tasks. Lactic acid bacillus is a bacterium that produces lactic acid. It encourages the growth of beneficial bacteria in the gut, which aids digestion. As a result, it aids in the prevention of diarrhea caused by Cefixime and Lactic acid side effects. This is how bacterial infections are treated.
Uses of FIXBASE-LB
Cefixime+Lactic acid is used in the treatment of bacterial infections.
Side of Effects of FIXBASE-LB
Stomach upset/pain, diarrhea, nausea, gas, headache, or dizziness may occur. If any of these effects persist or worsen, notify your doctor or  pharmacist promptly.
Supplier of FIXBASE-LB || Cagrus Biopharma
Cagrus Biopharma intends to establish itself as India's Best PCD Franchise Company. Many people from many states are demonstrating a strong interest in the PCD franchise opportunity. Most pharma experts choose this sector for greater career progression because of the growing demand for pharma medicine. According to the current situation, there is a strong demand for medications, but only a small number of high-quality pharmaceutical product suppliers. People in India have become more health-conscious in recent years, and they are looking for high-quality pharmaceuticals and healthcare supplements.