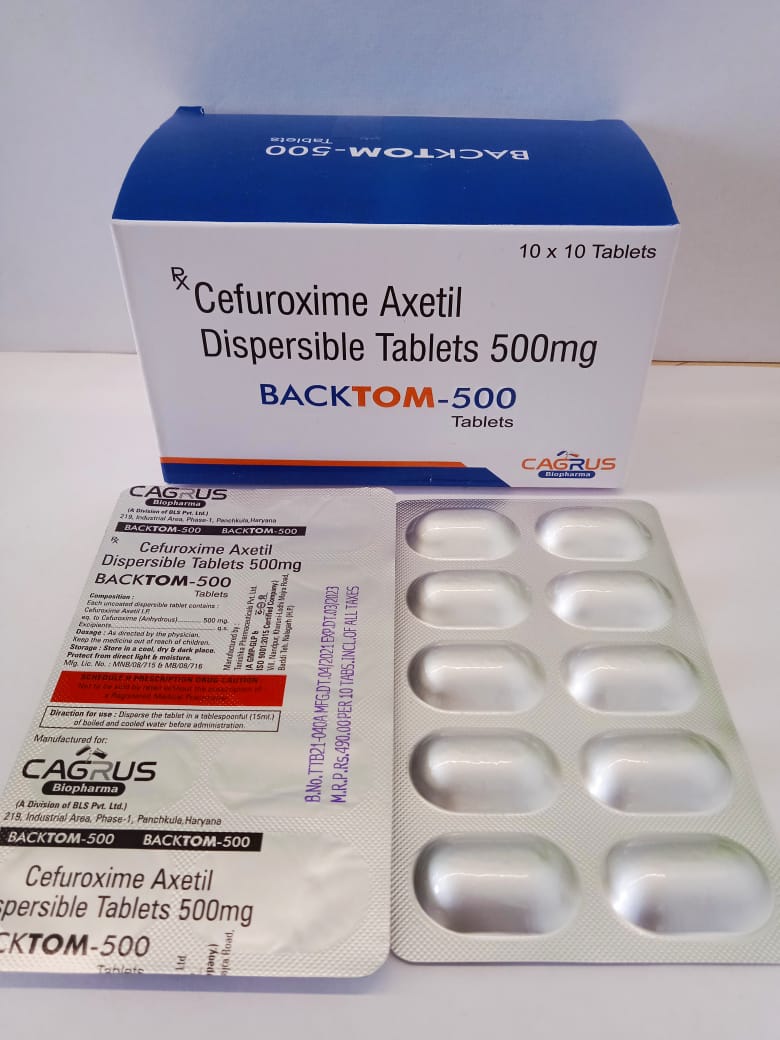 Brand Name: BACKTOM 500
Composition : Cefuroxime 500 mg Tablets
Packing : 10 X10 Alu Alu
Price : Rs. .
Quick Enquiry
See More
Please Contact Us
Description of Cefuroxime Tablet - Backtom 500
Backtom 500 Tablet is an antibiotic drug that is used to treat bacterial infections in the body. It treats infections of the lungs (e.g., pneumonia), the ear, throat, nasal sinuses, the urinary tract, the skin, soft tissues, bones, and joints. It's also used to keep infections at bay during surgery. This medication usually makes you feel better in a few days, but you should continue to take it even if you feel better. Stopping it too soon may cause the infection to resurface and become more difficult to treat.
How does it work?
Cefuroxime Tablet is an antibacterial medication that kills bacteria by preventing them from forming the protective covering (cell wall) required for survival.
Side effects of the Tablet
Vomiting
Nausea
Allergic reaction
Rash
Diarrhoea
Increased liver enzymes
Manufacturer and supplier of Cefuroxime Tablet
Cagrus Biopharma is an ISO verified pharma company that deals in a vast range of quality pharma products. All our drugs are formulated with 100% pure and safe raw extracts that we source from the best pharma merchants. The research and development department of the company is engaged in the production of new and innovative formulations that are safe and reliable for patients. Our franchise business is available at the PAN India level and we welcome more and more people to come and join hands with us and establish their own business.